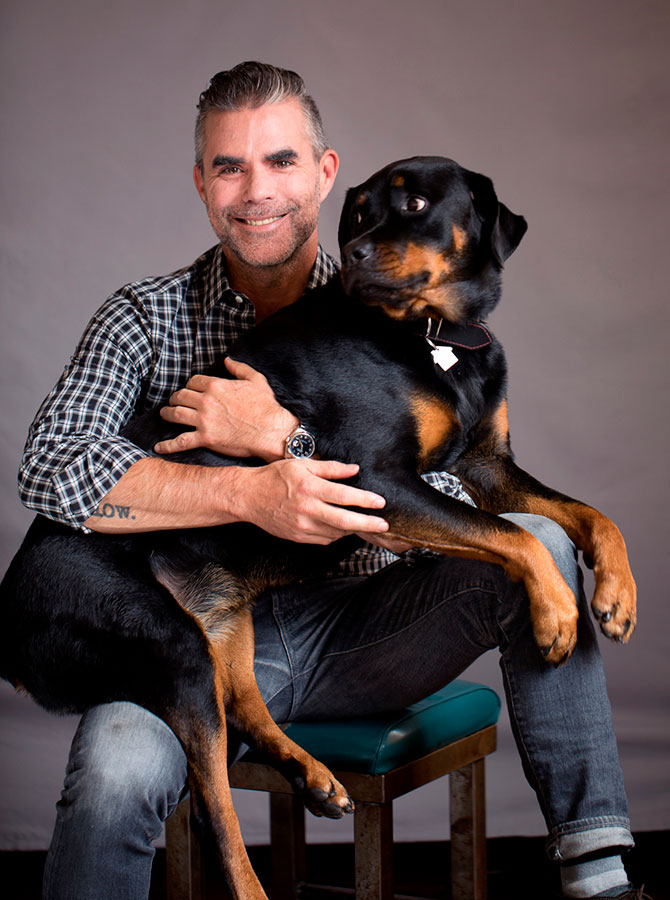 I'm an active contributor to San Francisco with several business ventures influencing the lifestyle, health and wellness of individuals in the community.
What I Do
Financial Life Planning
Small Business Consulting
Playwright
Restaurateur
Visual Art
Producer of Plays
Contact David
Contact David
My primary role is founder and Managing Partner of One Wealth Advisors where we help people simplify their lives and achieve their financial goals through Financial Life Planning.
My other professional involvements include co-creating Moxie Yoga & Fitness, founder and Managing Partner of Flour + Water Restaurant Group, and Managing Partner of Great Gold.
The arts and entertainment worlds are particularly important to me, primarily through my work as a Managing Partner of Noise Pop, but I am also a mixed media/collage artist, a producer of several plays, and a playwright.
I am also an avid supporter of local arts and cultural organizations through my work on the board of Playground, a non-profit playwright incubator, my work on the board of Zero Food Print, an organization that works with restaurants all over the world that are committed to fighting climate change and also as a board member of the New York Foundation for the Arts, which empowers working artists and emerging arts organizations across all disciplines.
Though my background might suggest my myriad interests are unrelated, everything I do, whether it be professionally or creatively, utilizes the same disciplined approach: setting clearly defined goals, developing and executing a strategic plan to achieve those goals, and constantly monitoring the results to assure the plan is successful.
"For David, opening six acclaimed restaurants in six years in America's most competitive "foodie" city wasn't an end — it was the warm-up for embarking on his bigger dream of starting his own RIA — One Wealth Advisors..."

How David Steele opened six restaurants in the toughest foodie market in the US and then found the nerve to leave JP Morgan

RIA Biz
Founder and CEO
One Wealth Advisors
My primary role is as founder and CEO of One Wealth Advisors where we help people simplify their lives and achieve their financial goals through financial planning and investment management.
We pride ourselves on the deep relationships we build with our clients. We are dedicated to helping them identify and achieve their goals by providing simple, tailored financial solutions that consider all aspects of their lives at any given moment.
Visit the One Wealth website
Visit the One Wealth website
Founder and Managing Partner
Flour + Water Hospitality Group
Creating Flour + Water Hospitality Group was a realization of a life-long dream to return to the food world and create restaurants that have spectacularly high standards while maintaining a sense of their humble beginnings.
We aspire to the idea that excellence does not equal exclusivity. We apply this pursuit of excellence to every aspect of the Flour + Water Hospitality Group's operations, not just food and service, but also atmosphere, design, employee satisfaction, financial sustainability, and the our role within our neighborhood and community.
Great Gold is a Modern American Italian restaurant in the town of Truckee, which is located in the North Lake Tahoe Area and is brought to you by Chef/Partner Brandon Kirksey, Sommelier Randal Hutchinson and David Steele, one of the creators of flour + water. Our menu is filled with red sauce style Italian American comfort classics. All of our pasta is made fresh daily, all produce is sourced from local farmers and our meats are sourced consciously and sustainably.
After initially being hired by Brandon Kirksey (former Chef de cuisine of flour + water) as a consultant, it quickly became apparent to both of us that we wanted to continue to work together in a manner beyond the scope of a typical consulting relationship so I decided to become a full partner in the project.  We then added Randal to round out our partnership and to assure we have a world class wine and beer program.
How are things going?  Well, don't be surprised if we decide to do more projects together in the not so distant future . . .
Visit the Great Gold website
Do you have a dream of opening a restaurant? Flour + Water Hospitality Group brings a depth of expertise and a range of resources to our consulting clients. We provide expertise in many aspects of development and operations to help ensure our clients realize their vision.
Our Consulting Team has over 20 years combined experience in the Bay Area restaurant industry and has successfully helped clients grow their business from inception to fruition. We have helped clients from concept development, restaurant design, financial modeling, menu style and ethos as well as building a brand, training staff on front of house and back of house systems, through to opening day.
Our consulting clients include, Trick Dog, Truckee Tavern, Robin, Comal, Bouche and Urban Putt.
Inquire
Inquire
Founder & Owner
Moxie Yoga & Fitness
A collaboration with my partner Mark Rausa, Moxie Yoga was borne from a desire to have a studio where the focus was on only that which we felt was essential to the physical yoga practice but was also intentionally free of philosophical, emotional, and spiritual instruction.
After 6 years in business and now with 6 studios, we hope to introduce our approach to yoga to more and more San Franciscans to help provide them an opportunity for growth, learning, and progression so that they can develop a lifelong practice.
Visit the Moxie website
Visit the Moxie website
Managing Partner
Noise Pop
Established in San Francisco in 1993, Noise Pop Industries is one of the nation's leading independent music promoters. Over the last 25 years Noise Pop's namesake festival has provided exposure to some of the top emerging artists, many of which have gone on to widespread acclaim, including The White Stripes, Modest Mouse, Death Cab for Cutie, The Flaming Lips, The Shins, Fleet Foxes, Bright Eyes and Yoko Ono. Noise Pop also co-produces the celebrated Treasure Island Music Festival and operates the music venues The Swedish American Hall and Cafe du Nord.  Be on the lookout for several new festivals to be launched in 2018!
Visit the Noise Pop website
Visit the Noise Pop website
"He's definitely a kind of Renaissance guy, he has his hands in so many different areas," said Jim Kleinmann, artistic director of PlayGround, a playwright incubator that is helping get Steele's play staged in the Bay Area next year."

S.F. money manager-restaurateur-playwright is 'Renaissance guy'

San Francisco Chronicle - September 2015